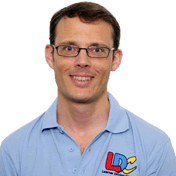 About me
Hi I'm James. I am a fully qualified Government Approved Driving Instructor (ADI) and qualified teacher. As well as teaching those wanting to gain their independence I have also taught hundreds of young people in schools. Add in 3 step-children now in their twenties and I reckon that I have plenty of experience of listening, helping and guiding.
I loved my classroom teaching but required a career that offered flexibility as well – my wife and I now have a B and B – so driving instruction seemed the perfect solution. I always say that the added advantage is that the student cannot swing on their chair!!
My lessons are always calm and adopting my old classroom adage, 'Fun but not silly'; road safety is a very serious matter.
Please give me a ring or use the "Contact me" button to find out more. I want you to be confident in your choice of instructor so I will be happy to meet with you before you make your decision.