Discounts now available on Intensive and Fast Pass courses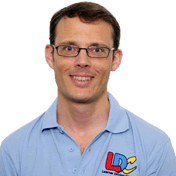 Learning to drive is not just a matter of passing a test, but being safe on the roads. My objective is for all my students to be excellent drivers in as few lessons as possible.
Hello my name is James Walker and I am a fully qualified Government Approved Driving Instructor (ADI). I provide intensive and semi-intensive driving courses as well as individual driving lessons using the unique LD System of driving tuition. Although based in Hartland I normally cover Bideford, Barnstaple, Bude, Hartland and Holsworthy plus the surrounding areas. Certain days I am based in Barnstaple (Petroc) and Bude (Budehaven) to fit in with free time or link up with the start or end of your day. Why get the school bus when you can drive yourself?!
I operate my tuition under the LDC franchise which means you will be able to see how you are progressing against a clear programme of development; given years of teaching experience I know the benefit of 'pupil led' learning. Furthermore I am governed by LDC's stringent customer care and tuition standards so you can be confident of the service you receive. Before we even start lessons I will meet with you - and parents if relevant - so you can be confident you are making the right decision.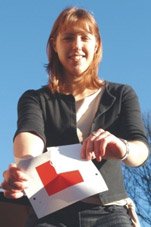 The LD System is an exciting new way to learn to drive that saves you money by reducing the number of lessons it takes to learn. All LDC driving schools share a common aim - to provide the highest standards of tuition at the lowest overall cost. As a student you also have access to my FREE online resources for both the theory and practical tests.
As an LDC driving school I can also offer LDC's state-of-the-art driver training products for the UK theory, hazard perception and practical driving test. Included in these products are the UK's best selling Theory Test software and the number one DVD-ROM software Driving Test Complete (as reviewed by Auto Express magazine).
Whether you are choosing driving lessons for yourself or for a member of your family, its vital that you make the right choice.
So if you are interested in taking driving lessons or an intensive driving crash course with a patient, friendly driving instructor in Bideford, Barnstaple, Bude, Hartland and Holsworthy and the surrounding areas please contact me.
The safe drivers of tomorrow
are the well-taught learners of today